Are you the type who travel to a country and stays in a hotel all day? There is no point coming to countries like Malaysia if you are. Homestays; that would be your best choice because you enjoy the best local lifestyles. This includes food and rooms. One thing for sure, your vacation becomes more unforgettable because you don't get the luxury of room service and in-room facilities, to name a few.
1. Pasir Belanda
This is homestay at its best. First, it is in the eastern coast of Kelantan which means you escape the cities and towns. Next, you can indulge into local cultures like batik designing and Wau (local kite). So, you get to stay in a village style home and enjoy the traditions. Classic!
Location : Kelantan
Contact : +6097718506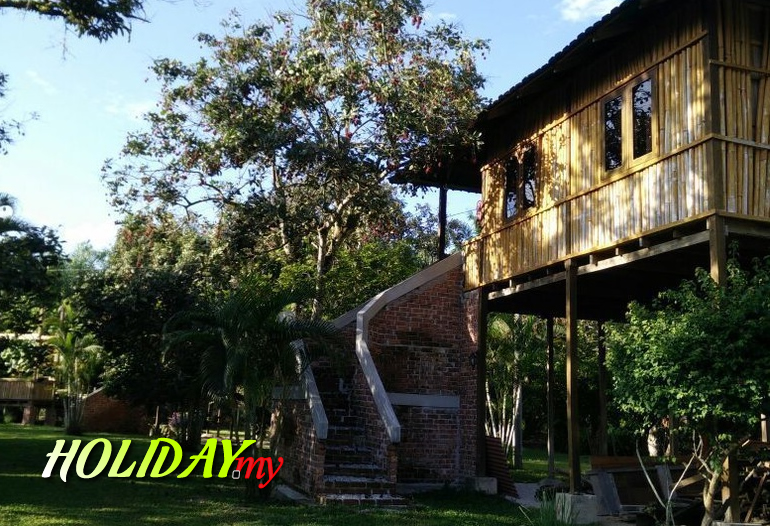 2. The Roots Eco Resort
The Orang Asli is the indigenous tribe people of Malaysia. At the Roots Eco Resort, the style of living here is inspired by the Orang Asli which means you get to stay in a huts that are made from wood and bamboo. Forget air-conditioning and room service here but you will surely remember the experience.
Location : Ipoh
Contact : +601116198608
3. Awi's Yellow House
This homestay is in Terengganu where you get to sleep on homes built on stilts. It is actually in a small village in Pulau Duying known for its boat-making community. You will surely like the sounds of river streams here but it will be the peace and quiet sounds of the village lifestyle that will entice you.
Location : Kuala Terengganu
Contact :+60179840337
4. Apakaba Home and Stay
Located in historical state of Malacca, you get a fusion of modernity and some village setting. After all, your room is still air-conditioned and you get Wi-Fi too. The cool thing about Apakaba is that the architecture is a combination of Chinese, Malay and Dutch and has been around for more than a hundred years! Cost is only about RM50 per night which is about USD13.
Location : Melaka
Contact : +6062838196
Located in the serene Cameron Highlands forest, you get to live in a native village with authentic experience. Exceptional experience include showering in the natural pool or waterfall and even learning blow-pipe hunting will give you a memorable trip. The cool weather of Cameron Highlands make this even more enticing. Overlooking natural rainforest, you will surely appreciate the basic simplicity of life. Plan for a local Cameron Highlands tour if you have another day or two to spend.
Location : Cameron Highlands
Contact :+60126561788
6. Bilit Village Homestay
You need to travel to the state of Sabah for this but the journey will all be worth it. It is part of a programme where you get to learn how the Orang Sungai or River People live. It is actually along the Kinabatangan river in which you will stay with the community and eat with them too. There will be no thick mattresses here but you will be sleeping on thinner ones on the floor and have a bath with a barrel.
Location : Bilit, Kinabatangan, Tawau, Sabah
Contact : 6013-8913078
7. Sukau Menanggul Homestay
Like the Bilit Village Homestay, the Menanggul B&B is located along Kinabatang River in Sabah as well. This brings you back to basic and how simple it can be where you will learn the lifestyle of the community here while taking a shower using water coming from the river. It costs only about RM70 per night which is less than USD20.
Location : Kinabatangan, Tawau, Sabah
Contact :+60148503728
8. The Kabin
This is a unique homestay option you can consider in Kuala Selangor. It is along Remis Beach and the surroundings are old, rustic but complete. Not far from the city center and very slow paced which makes this container style accommodation all the more exciting.
Location : Jalan Haji Zainal, Jeram, 45800 Jeram, Selangor
Contact :+60179247800
9. Terrapuri Heritage Village
Made up of homes that has been around for more than 100 years old and refurbished with a modern touch, you will enjoy the rich Terengganu history here. The architecture itself is something to behold while you get air-conditioning in the villas too. What you get in this homestay is a more luxurious form of village culture.
Location : 21010 Permaisuri, Terengganu
Contact : +6096245020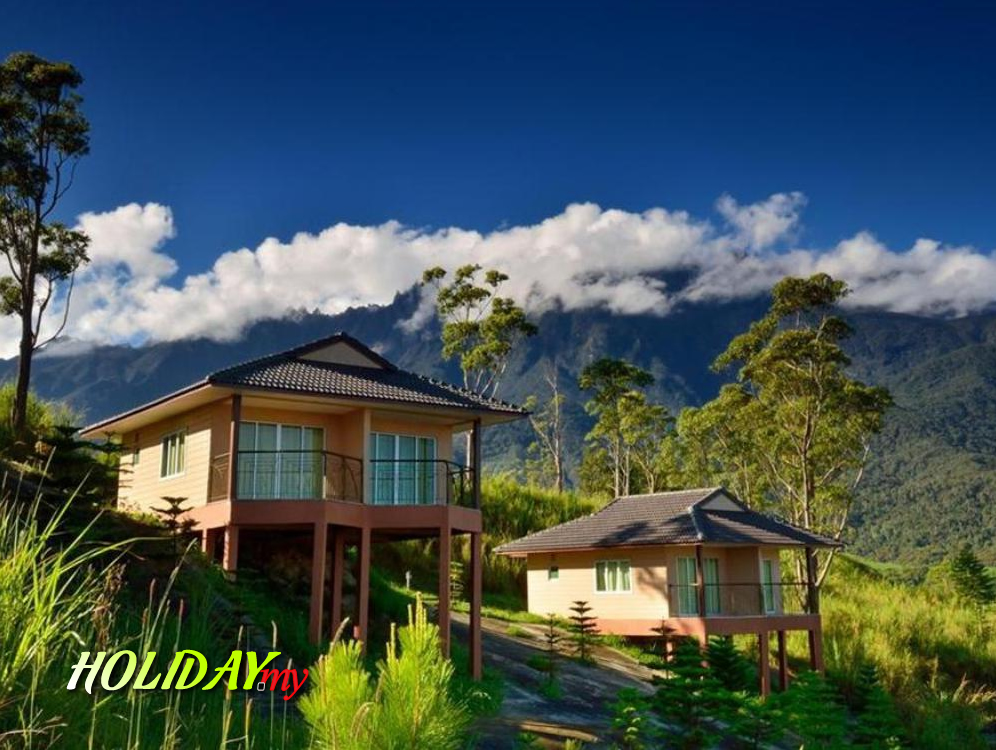 10. D'Cave Homestay
This homestay is located around Mulu National Park known for its spectacular caves and natural attractions. What you get here is that you will share the dorm with others although they do have some private rooms and you will be dwelling among the locals too. They offer you local food for breakfast and it changes every day. So expect the best and dig in!
Location : Gunung Mulu National Park in Borneo in Malaysia
Contact : +60 12-872 9752
11. Annah Rais Longhouse Adventure
Nothing beats staying in a longhouse in East Malaysia and learning the rich culture of the indigenous people here. At the Annah Rais Longhouse, you will do just that because you dwell with the Bidayuh people that has a history dating back to more than half a century. What makes this longhouse so interesting is that you actually get Wi-fi and TV too. On top of that, you get to stay with the people, enjoy their home-cooked meals while go for day tours too.
12. Fox Hill
This one is in Langkawi Island. It is where you get to enjoy the sea breeze surrounding the island while be in awe of the beautiful view of the highlands and the flat and green paddy fields below. The house here are built based on the traditional Malay village that offers you a relaxing and truly unforgettable experience. These cottages are quite well equipped and it beats the more basic type of homestays.
13. Payung Guesthouse
Over at the east coast of Peninsular Malaysia in Cherating is the Payung Guesthouse. Payung means umbrella and you get to stay in wooden huts and attap roofs. What makes this place so nice is that it has a village setting but overlooking some of the most jaw-dropping sceneries you can ever see .
14. Awanmulan
This place is located in the state of Negeri Sembilan. You get to enjoy the eco-friendly environment in this resort where they have used recycled material to build some of the units. However, food is not provided which means you need to bring your own or go find some outside.
15. Sekinchan Container Hotel
You will see this place if you are in Sekinchan where it is part of the FarmVille Café and Homestay. Not far from the heart of Kuala Lumpur, you get to enjoy the unique homestay environment here while escaping the noise of the cities.
16. China Tiger Studio Apartment
If the name itself does not attract you, the place surely will. The colour scheme here is sharp and you will not miss it if you are along China Street in Penang. If you are travelling with a family, it makes great sense to stay here where they give you a vintage-style living environment with a modern touch, and yes! A fully-equipped pantry as well.
17. The Happy 8 Kuala Sepetang
Located in Ipoh, Perak is Happy 8 which has handcrafted décor items. It is a 4-storey high building next to the river where you will enter the premises via the fish dealer's warehouse. The culture and heritage of this place is just breathtaking.
18. Sekeping Tenggiri
If you do not want to venture too far out and prefer to stay in Kuala Lumpur, the Sekeping Tenggiri si perfect for you. Located in the upscale township of Bangsar, this is a modern house designed with a rustic and traditional setting located in the heart of the city.
19. The Loft
Built in 1973, The Loft in Malacca gives you the best of both modern and traditional charms. This 3-storey apartment has a lot of British motifs to it while you get to enjoy the best sights and sounds of Malacca while staying here. If you like a cultural home setting with modern amenities, then this should be your perfect choice.