Affordable Hotels, Homestay and Apartments
Apart from offering a full range of services to ensure that your holiday trip is hassle and worry-free, we are able to offer you rates which are competitive where you will not be able to find anywhere else online. This is because, unlike other operators, Holiday.my is Malaysian owned and we know our markets the best. We are committed to ensure that you need not have to worry about anything else because your intention to visit Malaysia is to have a good time.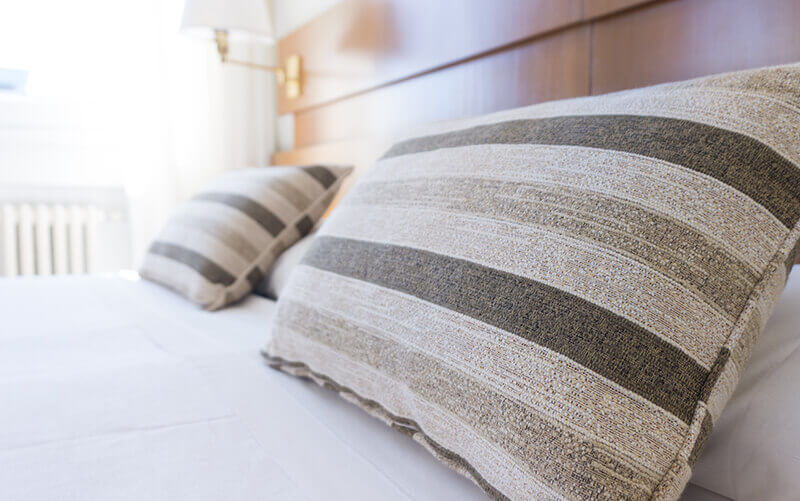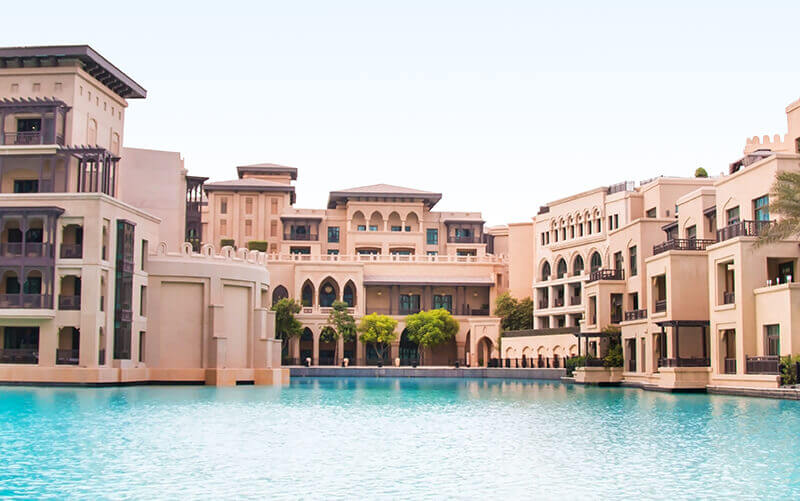 One-stop platform for all your holiday planning!
We have a network of thousands of hotels located around the country while our vehicle rental companies and food operators also number in the thousands. We strive to offer our customers with the best and widest choices of all that you need. As a leader in this industry, we have partners in almost all the cities, towns, villages and areas around Malaysia. Hence, you will surely be able to find a comfortable stay, a place to eat and a way to get around almost everywhere in Malaysia all from a single point of contact.
Comprehensive Malaysia Holiday Guide
We have hundreds of articles about Malaysia for locals and tourists alike. Feel free to explore and read our special tips. More services will be added here on daily basis.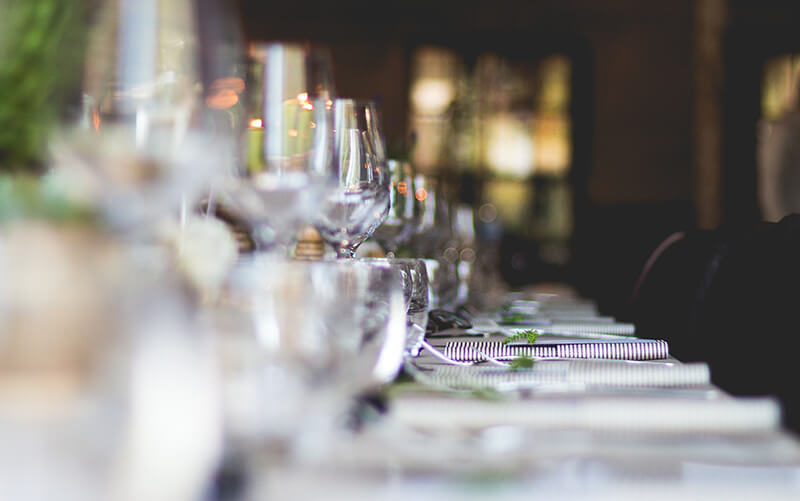 Zero Commission for Hotel and Homestay Owners
Zero Commission for Hotel and Homestay Owners
Night Markets
Malaysia has a common culture of bargain hunting when it comes to shopping. Hence, one would be able to find a wide variety of places to buy items and products to bring home as souvenirs. As Malaysia is a multicultural country, the traditions and culture here are very rich. As a tourist, you will find that there are quite a lot of things you would like to bring back as mementos and as gifts. This is where one is able to find a lot of different items that range from traditional clothes, apparel, local memorabilia and antiques which are rarely found in other countries around the region.
On top of that, one can also bargain for these products as well.
Where this is concerned, there is a common practice around Malaysia known as the Pasar Malam which in the local language means 'Night Market'.
The most popular night markets in Malaysia are at the Petaling Street which is the Chinatown of the capital. Here is where one is able to find a market with stalls that come alive especially during the night. At Chinatown, the stalls here primarily sell products like imitation goods, souvenirs and clothes while there are some that sell food as well.
However, if you take a trip around the residential neighbourhoods, then you will also be able to find night markets that come out on a certain day of the week. These markets are known to be more domestic as they sell everything from household goods to groceries, vegetables and clothing as well as food which are one of the most common things sold here.
The night markets are frequent places visited by the locals where you will be able to experience the best common practices through the food and the things that people buy. Bargaining is a common practice and this truly is one experience which is rare and unique found only in Malaysia.
Currency Exchange
Malaysia's official currency is Ringgit and it is the most commonly used for all methods of transactions in the country. The standard denomination are RM1, RM5, RM10, RM50 and RM100 while coins are in the denomination of Sen which goes from 5sen, 10sen, 20sen and 50sen.
Commerce in Malaysia is slightly different from other neighbouring countries where the only the Malaysian Ringgit is the only currency accepted in all places.
It is very different from the likes of Singapore or Vietnam where the US Dollars are also accepted. However, you can use US Dollars for the purchase of products and services in very limited and selected places like the international airport and at duty free shops. In all other places around the country, US Dollars are usually not accepted.
Therefore it is very important to ensure that you have enough local currencies when coming to Malaysia. If you need to change your own currency to the local Ringgit, you can do so at most banks as well as at the airports and bus terminals.
Apart from that, there are also Licensed Moneychangers in most shopping malls. Rates are usually quite standard although there are certain places where the rates are known to be higher.
The best currency to carry is the loose changes while RM100 are not very well received especially among the stalls and hawker centres. Most businesses would welcome notes up to RM50 and while they also accept RM100, some might not accept them because they do not have that much loose change.
This is because spending the local currency in Malaysia does not usually require that much where RM50 is pretty much enough for a standard meal as well as for one to get around easily. For purchases which are higher, credit cards are commonly accepted in most shopping centres and restaurants.
Libraries
When visiting Malaysia, you might want to visit some of the libraries located around the country for some peace and quiet time as well as to catch up on the current affairs. These places are also ideal for you to find out more about the history of the specific place you are visiting while also a place to read without having to worry about places to go and things to see. Libraries are commonly frequented by visitors who would like to take a break from running around the landmarks and to just spend some time for recreation and reading.
The largest library in the country is the National Library of Malaysia which is located along Jalan Tun Razak in the heart of the city. This is where you can go to find a wide variety of books which are either for reference or which can be borrowed out by members of the library.
You should also be aware that there are at least one library available in every state of the country. This means that you regardless of where you are visiting, you can easily locate a state library which is usually situated at the capital of the state.
For instance, the Penang Public Library is located in Georgetown while the Perpustakaan Awam Selangor or Selangor Public Library is in Petaling Jaya.
Apart from the public libraries, there are also private libraries while most of the institutions of higher learning have their own libraries for their students as well as visitors. If you would like to find out more about the research projects undertaken by the universities and academic industry, you only need to inform the management and they will allow you access into the resources. The University of Malaya, Malaysia's oldest and most reputable university is known to archive one of the largest research reports in the country.
Making calls in Malaysia
During your trip in Malaysia, you will most likely need to make calls back to your home country whether to update your friends and families or just to inform them about something. Apart from that, you will also need to make calls in the country whether it is for reservations, communications and such.
While one can easily send emails and chat online, it is essential that you are able to obtain a local number which will be cheaper to communicate instead of relying on public telephone systems.
Much like cellular communications around the world, Malaysia practices the similar standard. There are 3 major operators here namely Maxis which provides the 012 and 017 perfixes, Celcom that holds the 019 and 013 prefixes and Digi which uses the 016 and 014 prefixes. In this context, using the local prefixes is cheaper than using your own service with roaming facilities.
Take note that mobile phones in Malaysia are charged using the 220volts and 50 cycles electricity system. The power points here are the 3-pin plugs which adhere to the BS 1363 British Standard commonly used not only in Malaysia, but also in Hong Kong and Singapore as well.
From within Malaysia, if you are using a cellular phone, dialling would require you to use the prefixes before the number. If you are calling a house phone, you would need to use the area code where the most common one is 03 which is Kuala Lumpur and Selangor. If you are calling a cellular number, the 012 or 014 would be sufficient.
To make a call to your home country, you need to dial 00 before the country code and the area and house number. Malaysia's country code is 60. Hence if your phone number is 012-33030211 then your family members or friends would need to dial 6012-3303211 in order to reach you. From your cell phones, you need to dial 112 for emergencies while 999 is the number to call the police, fire departments and other emergencies.
Health information for tourists
One of the most important things you need to know when travelling is health issues. Ideally, you should visit your personal doctor or have your general health checked about 4 to 6 weeks prior to coming to Malaysia.
This is because depending on where you are coming from, there are certain restrictions for countries with high cases of diseases like malaria and Hepatitis A that would need you to be vaccinated before arriving.
If you are travelling into the rural areas of Sabah and Sarawak, you should have yourself checked after your visit and take the malaria vaccinations. All travellers are advised to have their Hepatitis A vaccination before coming to Malaysia while if you are coming in from the Africa continent, then you should take your Yellow Fever vaccination.
The triple dose of MMR or measles, mumps and rubella are commonly given to anyone born after 1956.
However, if you haven't taken that, you will have to take it before arriving in Malaysia. Take note that you are allowed most pharmacy shelf medication like paracetamol and aspirins although most of these drugs are easily available in most public clinics, pharmacies and convenient stores.
If you experience diarrhoea after drinking the water here, then you must consult a doctor.
Most clinics are affordable and the common practice in Malaysia is that the clinics usually dispense the medication as well. This is very different from most countries like Europe and America where the pharmacy and the clinic are 2 separate entities. The doctors will usually prescribe the medication and then you will get your medication in the same location.
If you are unsure of the medication dispensed to you, you are free to enquire further. Apart from that, there are also many public hospitals and clinics where charges are lower and more affordable. You can also walk into any pharmacy and enquire about a certain medication if required.
Food and water precautions
Malaysia is one of the most popular food destinations which means that if you are visiting the country, you will be welcomed with all types of food and cuisine that come from a variety of communities and societies.
Among some of the important facts that you should know before consuming food in Malaysia is that they are usually served cooked.
Unlike the Japanese sushi where some of the food are eaten raw, most of the food you will come across when visiting Malaysia are best taken when they are hot and are not recommended to be taken cold. The rule of thumb here is that if a dish is cold, then it is no longer very healthy. The locals do not usually like to eat their food cold, so you should not either.
This means that you should eat food which are piping hot and are fresh from the cooking pot or the wok. It is considered that foods that are left at room temperature for a while are unhealthy and might cause problems like food poisoning or diarrhoea. If a place is infested with flies, then avoid it altogether. If you are eating and fly landed on a part of your food, it is best you change the whole portion.
Never drink the tap water here. If you order a glass of water in the restaurant, ensure that they are boiled or filtered because unlike Europe and the United States, the tap water if unfiltered are still very raw. The best thing to do is to actually buy bottled water which is chemically disinfected and cleaner.
Tap water in Malaysia are commonly used for washing and such and hence should not be drank. Bottled water are easily available around and you can buy them from the stalls or convenient stores wherever you see them.
Language used
Malaysia is one of the most English Language friendly countries in the world. This means that you can practically use the language throughout the country. If your native language is English Language, you will be able to order food, ask for directions, and strike up a conversation with almost anyone on the streets, in hotels, shopping malls, restaurants and such. This is because English Language is taught in schools and is known as the second language in the country and are commonly used in higher education levels both in the private and public sectors respectively.
The official language is the Bahasa Malaysia or the Malaysian Language which is also used by Malaysians from all walks of life. It is the native language of the Malays in the country which is the largest race of people here. However, you will also find that there Chinese language and Tamil are also commonly used by the other races around the country.
Most of the road signs, directions and main conversational language around the country is in Bahasa Malaysia and hence it might be quite a challenge to read your way to the places you want to go. However, the Bahasa uses the same alphabets like English Language and there are many words in the local language which have been borrowed from English. So, to a certain extent, it might be easy to conclude certain words and phrases.
In Kuala Lumpur, Johor Bahru and Penang, Cantonese is the most common dialect used by the Chinese community. In other parts of the country, Mandarin is the de facto language used.
Tamil is the most common language used by the Indian community while over in East Malaysia, where there are numerous indigenous groups like the Iban, the Murud and the Kadazan, they have their own set of languages used.
You must also be aware that in each state, there are certain accents and slangs which are used in the Bahasa Malaysia. If you have some knowledge about this language, they are usually similar in many ways especially with the vocabulary used although in certain states like Kelantan and Terengganu, their accents can be slightly different.
Walking around on foot
Among the many states in Malaysia, there are certain cities where it is easy to walk around. But unlike the European countries and those with 4 seasons, Malaysia's weather might not be most ideal for walking during certain times of the day.
If you are here on backpack and would like to go around on foot, then you could be faced with some challenges as not every location is reachable that easily. After all, it has been always been advised that by going around on foot, you will be able to experience and see the attractions for yourselves while taking your own time to stop whenever you like.
There are some cities like Alor Setar in Kedah and Georgetown in Penang where one can get around quite easily because most of the landmarks are located very near to one another. Kuala Lumpur, the national capital too could be an ideal place for walking although some of the popular places are situated further outside the city.
If you are planning to do this, then you must first know when the best time to do so is. The hot and humid tropical weather in Malaysia means that it can be quite a challenge to walk during the day. This is because particularly around mid afternoon to the evenings, it can get extremely hot depending on the time of the year. When it is not that hot, it can be raining which poses another challenge altogether.
Some of the popular landmarks have built covered walkways for the convenient of those who walk from one location to another while in most places, covered walkways are not readily available. Hence, the best time to actually walk around would be the early hours of the evening when the heat is subsiding while the night is starting to come on.
Internet cafes and access
One of the best things about Malaysia is that there are internet access readily available throughout the country. This is where you will be able to gain access and get online at most public places you go.
In most cases, if you are do not have your mobile computer with you, then you can easily find internet cafes or cybercafés operating in most major cities and towns. It was found in a study recently that the rates charged for internet access in Malaysia are one of the lowest in the region.
There are usually a lot of such cafes located in most commercial areas and business centers where they are very affordable and easily located. It is easy to find these cafes as they usually have a large crowd of youngsters who frequent these places to play online and network games. Hence, the sounds of explosions and bombings are commonly heard in the cafes.
Rates usually go by the hour where it is around RM3 to RM5 per hour and they are usually pro-rated to the closest minute. All you need to do is to inform the owner that you want to use the internet and they will activate the machine for you.
Alternatively, you can also make use of wireless internet access which are commonly offered free of charge. This is where you will need a wi-fi enabled device like a computer notebook or a smartphone and you can use the services.
Wi-Fi internet access are widely available in most public cafes and restaurants like Starbucks Coffee while you can also easily gain access through the public lobby of most hotels. Unlike cybercafés, wi-fi internet access are usually free of charge where you will only need a network key which will be given to you by the owner of the premises and you can go online immediately.
Daily essential items
There are numerous places that you can go to buy daily essential items like groceries and toiletries. Unless you are very particular about the brand of toothpaste and soap, you can find just about anything you need while travelling in Malaysia.
This is because there are numerous hypermarkets and supermarkets located around the country that carries a wide variety of daily essential item brands.
When you are in Malaysia, you can easily find hypermarkets like Japanese giant Jusco and British renowned brand Tesco operating in most commercial areas and major towns. Here you will be able to find a wide range of items and products to serve your daily needs.
Apart from the known brands, you will also be able to go to Giant Hypermarket which is a local competitor in this segment. Prices are very competitive and are constantly kept at low rates to entice customers to buy from them.
Apart from that, one could also find a lot of convenience stores like 7-Eleven, KK Supermart, 99 Speedmart and many more which usually operates in within residential areas and are often catered to those looking for convenience and located nearby.
These convenient stores are very much the same with those found in other countries where they operate 24 hours a day where their products are known to be slightly costlier as compared to the hypermarkets and other places.
Malaysia also has a common practice known as sundry shops or known locally as 'Kedai Runcit' which typically are the traditional 7-Elevens without the air-conditioning and the self-service drinks dispensers. These sundry shops sell all types of daily items which are commonly catered to the people around the neighbourhood where they sell newspapers to fresh vegetation and fishes too.
You will be able to spot these shops in most traditional villages as well as in various locations usually at the outskirts of a major town.
Night life and Drinking
Malaysia's major cities offer a wide range of choices when it comes to night life and drinking places. This is where you will be able to find many places around the major towns and cities like Kuala Lumpur, Georgetown and Kota Kinabalu which are known for their discotheques and pubs. Here are where you will be able to find many places to unwind after long day over drinks and dwell among the locals who either are out for a good time or just to relax after a day of being in the office.
First of all, you must be aware that the official religion in Malaysia is Islam where consuming alcoholic drinks are not allowed and hence drinking in public are not always well received in certain conservation areas. As Malaysia is a multiracial country, the government allows non-Muslims to consume alcoholic drinks and hence if you are travelling here, you will find many places that allow you to enjoy a drink or a night out.
In Kuala Lumpur, drinking places are commonly found in Bangsar along Jalan Telawi 3 where the locals usually throng the pubs and cafes here especially after office hours and drink until the late nights.
In Sri Hartamas and Damansara Perdana, there are also a wide variety of pubs and cafes where one can indulge in music and food as well.
In around Bukit Bintang area at Jalan Kia Peng, there are many pubs here which are popular among foreigners like Beach Club and such.
This is where the pubs are drinking places in the evenings and then turn into a discotheque which operates until the wee hours of the morning. Clubs and discotheques in Malaysia are also one of the best around the region where one can find them in Bandar Sunway as well as in down in the city around the Bukit Bintang region.